Home >
Supporting the girls
Supporting the girls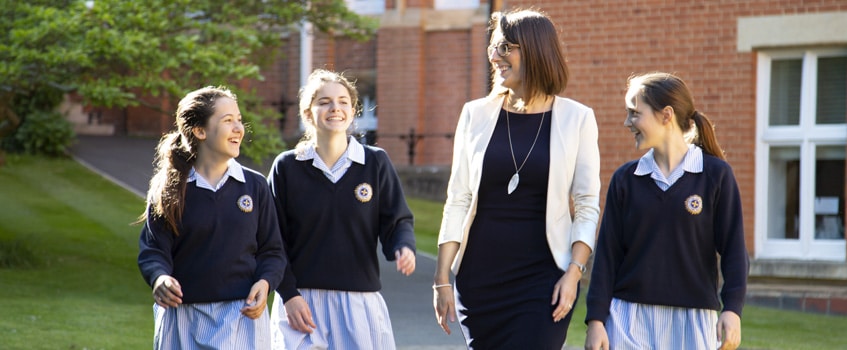 As a boarding school, we understand the relationship between the academic work the girls do and their broader lives and wellbeing. Our sensitive and integrated pastoral system ensures that every girl is supported in all aspects of her life, including her work, friendships, health and personal development. Every girl has a tutor, who helps her to manage the balance of her life and collaborates with her on her individual Curriculum and Pastoral Map. She has regular contact with her Head of House, who shares oversight with the tutor. Senior girls volunteer as buddies for younger girls in individual subjects, meeting them every week to help with general skills or specific pieces of work.
Holiday work is not set in Years 7 to 9; in Year 10 it is kept to a minimum, and tailored to the needs of the individual girl. In Years 11 to Upper Sixth, the workload across a girl's subjects is carefully monitored so as to be manageable, and allow time for holiday and rest. Our Study Policy allows girls at least two evenings to complete work set, which makes it much easier for them to manage their academic and other activities without stress.
Study Skills Programme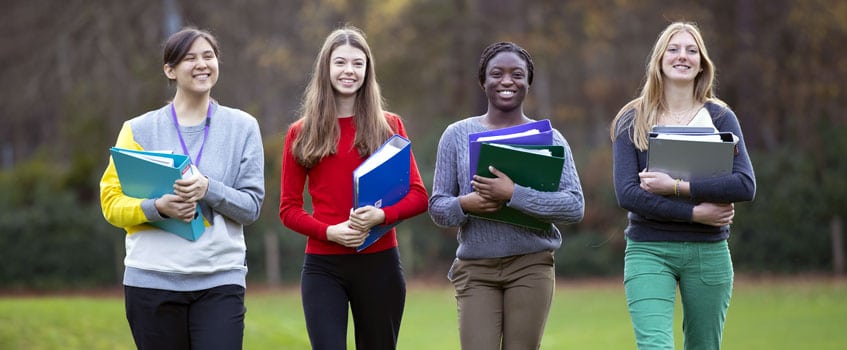 The girls are supported throughout their time at St Mary's by a comprehensive study skills programme. This begins in Year 7 with work on memory, how it works, and how to make the most of it. From Year 9, this expands into the broader subject of metacognition. A deeper understanding of how the brain works helps the girls to successfully negotiate the GCSE years. The Sixth Form begins with a complete induction programme that explores issues of mindset and resilience, as well as more advanced study skills specific to A Level work and the EPQ.
Libraries
The junior and senior libraries contain a wide range of reference materials for all subjects, and are open from 7:30am until 10:00pm every day, including weekends. There is access to plenty of online material, including JSTOR, Student BMJ, and a broad range of newspapaers and academic journals. All pupils and staff have access to the St Mary's library app which helps them with resource searches and recommendations for reading. Library staff are available to guide and supervise, and several senior members of staff have their offices in the library area, including the Director and Deputy Director of Sixth Form, and the Sixth Form Year Co-ordinators. The senior library includes the Atrium, a spacious and well-lit social area where girls can meet up together or with staff to chat over coffee.
Learning Support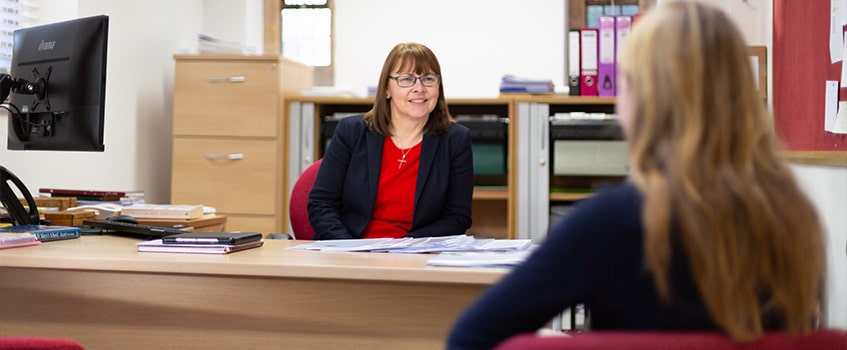 Our Learning Support Department conducts a full screening of all girls in their first term at St Mary's. Thereafter, further diagnostic testing is arranged according to circumstances and need. In Years 7 and 8, Learning Support lessons are conducted in workshops with small groups of girls, though one-to-one lessons are also available if needed. From Year 9 onwards, Learning Support lessons are one-to-one. Learning Support teachers monitor progress and liaise closely with subject teachers. Girls are reassessed in Year 9 in order to determine access arrangements for public examinations.
In addition to the Learning Support Department staff, there is a Learning Support representative in every academic department, and subject staff regularly offer extra support outside lessons. Subject clinics take place on most weekends. Departments also run a buddy system, whereby senior girls who are strong in that subject help younger girls who are finding it difficult. The younger girls love having that sibling-style relationship with girls in the years above.
ICT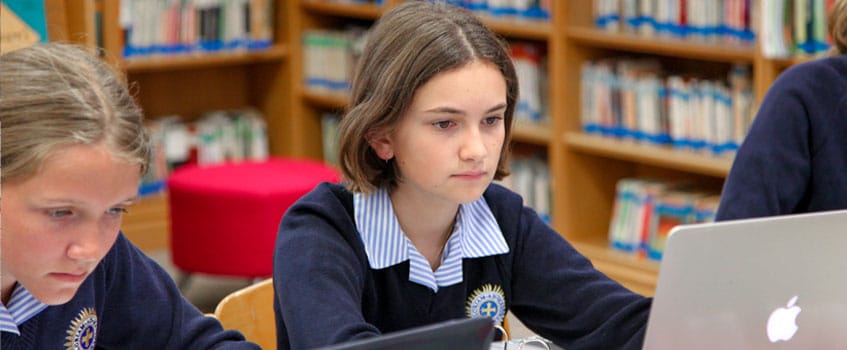 ICT is a core part of every girl's learning at St Mary's. All departments use a range of ICT resources in their teaching, and develop the girls' ICT skills in subject-appropriate ways. All girls are issued with a St Mary's email address for communication with staff and pupils, and our school intranet and app are the gateways to a wealth of resources, information, guidance and useful links for the girls.
In Computer Science lessons the girls follow a structured skills-based curriculum and our two well-resourced ICT suites allows girls to use the latest software to develop a range of creative, technical and analytical skills. In addition, all girls in Years 7 and 8 have access to a touch-typing programme. All senior girls have the option of following bespoke courses, such as programming, CAD software and 3D printing to support graphic design and architecture applications, or the complex data manipulation necessary to support their study in Maths, Science and Geography.
At St Mary's we have a wonderful team in the Network Services department who help girls with their devices, including technical support and repairs.