Academic life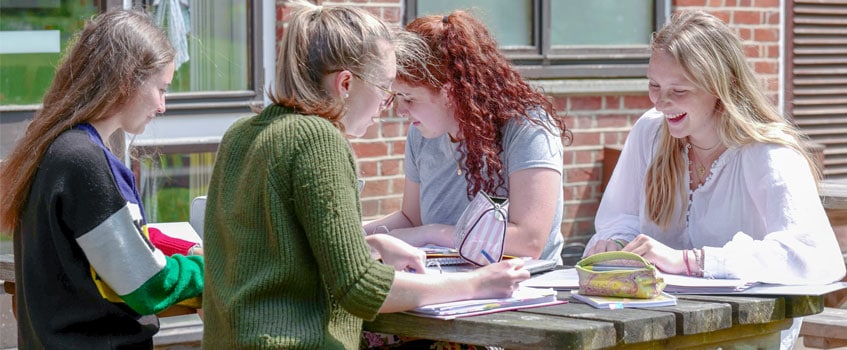 Academic life at St Mary's is not confined to the classroom. We are proud of having a vibrant, varied, pupil-led programme of events that is constantly responding to the needs and interests of the pupils and the world in which we live. Our Inspirational Women lecture series regularly brings in eminent speakers on a wide range of topical issues. There is also a stretch and challenge group called The Academy which has a programme of readings, discussions, lectures, and independent research.
The girls run their own societies in all the academic subjects. These societies host talks, discussion groups, reading groups, and debates, and organise trips. Senior girls frequently set up and run societies for junior girls, and these have included events such as a science cartoon competition, a junior art history club, a junior history balloon debate, and a science and poetry picnic.
Trips are a regular feature of boarding life. Academic departments run outings to museums, theatres and activity centres. There are field courses in Geography and Biology, and also longer residential trips such as last year's music tour to Budapest, the Year 9 battlefields trip, and the Year 8 French trip to Normandy. More details of all of these societies, activities and trips can be found on the individual department pages of the website.