Sixth Form life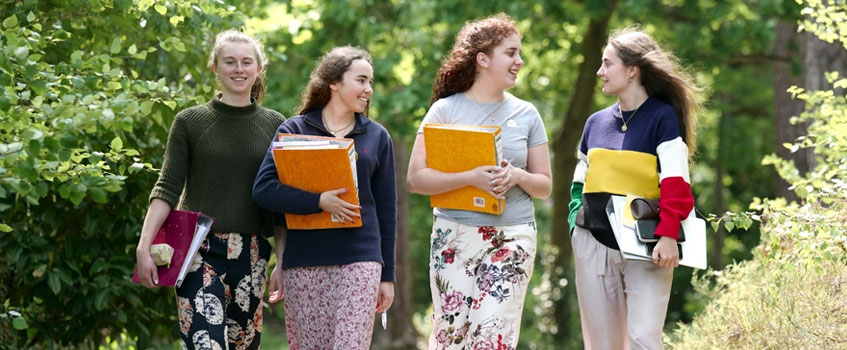 Sixth Form life at St Mary's is a very special experience. It is a girl's opportunity to choose the academic path she wants to pursue, supported by excellent specialist teachers with a real passion for what they do. The girls share this journey together, living in town houses in our two Sixth Form boarding complexes, growing into adult life, wearing their own clothes, cementing friendships, and enjoying an ever-widening range of speakers, debates, trips, and other activities.
Academic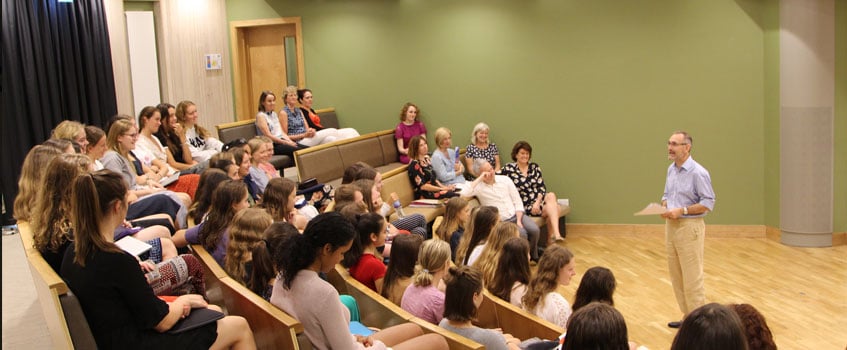 In addition to their A Level subjects, girls may choose to do the Extended Project Qualification. This is a major independent research project similar to an undergraduate dissertation which sits alongside their A Level studies. All girls in the Lower Sixth receive a series of talks, seminars and workshops on aspects of academic research and advanced study skills. Those who wish to pursue the EPQ are then given a supervisor who oversees the process with them. Research begins in the Lent term of the Lower Sixth, and the projects are submitted in the Lent term of the Upper Sixth.
The Sixth Form Academy is a self-selecting group that pursues a programme of reading, discussions, lectures and independent research designed to assist and challenge pupils who are thinking of making an Oxbridge, Ivy League or similar application. It is, however, open to any girl who wishes to benefit from the intellectual richness that it offers.
All academic departments have their own clubs and societies, and these are very often run by Sixth Form girls.
Co-curricular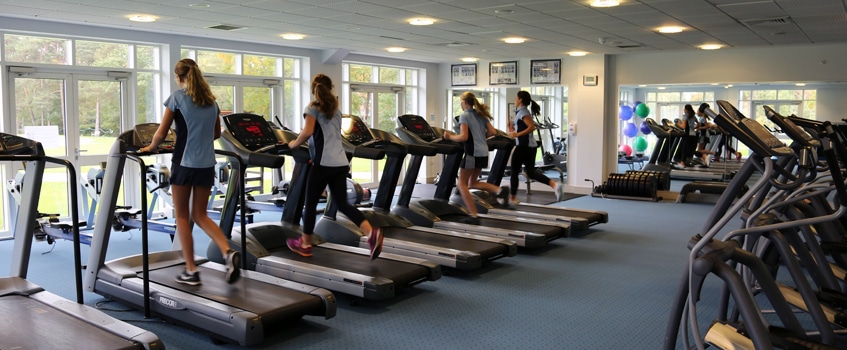 All the girls continue with their sport commitments in the Sixth Form. For some this continues to be high level team sports such as hockey and tennis; for others it becomes more tailored, and there are expert coaching staff on hand to provide classes and programmes in activities such as step aerobics, fencing, self-defence, yoga, and the fitness suite. All girls are encouraged to maintain a healthy balance in their lives, and are supported in this through the oversight of their tutor and the Head of House.
The Skills for Life programme continues throughout the Sixth Form. Many girls also continue with the Duke of Edinburgh Award scheme, while others participate in the Service Squad, which engages in activities to help the local community, such as working in charity shops and care homes, or helping to maintain public footpaths.
Sixth Form girls help run department clubs and societies, and school committees such as the Charities Committee, the Social Committee and the Cyber and Tech Committee. They are also involved in leading girls in prayer and liturgy. They may take on roles as House Captains, organising house events in areas such as drama, music and sport. A team of Sixth Form girls writes, edits and publishes the weekly journal The Paper, as well as WHAT magazine, a termly periodical of current affairs and feature journalism that is sold for charity.
Accommodation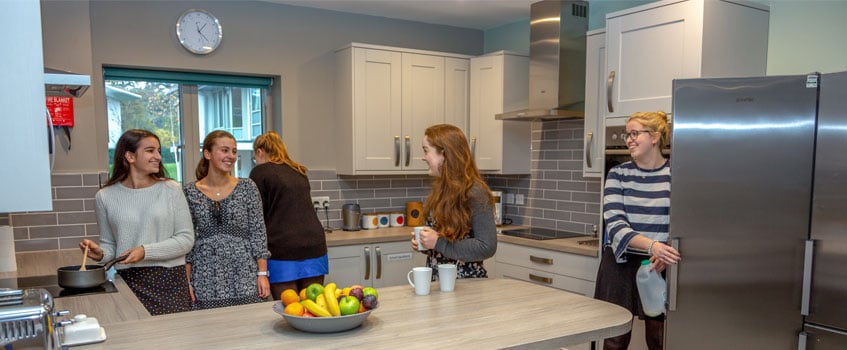 Each Sixth Form year group lives in its own separate boarding courtyard. The Lower Sixth move into Mary Ward Courtyard, which is a collection of houses built around a central landscaped square. Each house contains a living and kitchen area, and the Courtyard has its own residential staff to look after the girls' welfare. The Upper Sixth move into the new Upper Sixth Courtyard. This is our stunning new development of houses, each of which has a well-appointed kitchen, a generous living and dining space, and en-suite bedrooms. There is also further residential accommodation for staff. This complex includes a new Pastoral Centre, consisting of an amphitheatre-style lecture hall, a multi-use space for modern dance, yoga and entertaining, a quiet room, and a further series of rooms for meditation, prayer and reading, with clear views across the fields and open spaces beyond.
Careers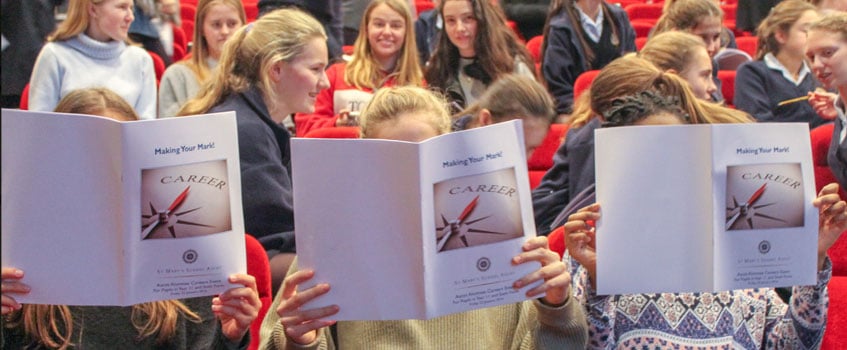 Education does not finish at A Level. The choices which the girls make affect the broader trajectory of their lives as they move from adolescence into adulthood, and the importance of those choices is reflected in the advice and support we give them. In Years 10 and 11, the girls receive advice from experienced tutors, Heads of House, Heads of Department, and the Academic Deputy Head about A Level choices, and these choices are carefully monitored in the first weeks of the Sixth Form.
Throughout the Sixth Form, the girls receive regular talks and advice about their Higher Education options, both in the UK and abroad. Girls are able to come to the Senior Library for careers advice whenever they need it, and also to explore the excellent careers resources. Information is available on everything from open days and scholarships to overseas applications and gap year projects. Regular meetings with tutors help the girls to focus on the application process from an early stage, and their progress is carefully monitored by the Director of Sixth Form and his team. Speakers from universities come in to talk about the admissions process, and our excellent Inspirational Women series of talks provides a wide range of first-hand advice and careers experience. The girls also benefit from the careers guidance service Tinker Tailor. Careers seminars are held every year, and the school's Alumnae Association holds a biannual careers conference, at which the girls can talk directly to their predecessors about their experiences. The result of all this is that they make choices that are fully informed, ambitious, realistic, and right for them. When they come back as alumnae, we are always very proud of how warmly and positively they talk to the girls who are here now and following in their footsteps.