Pupils at work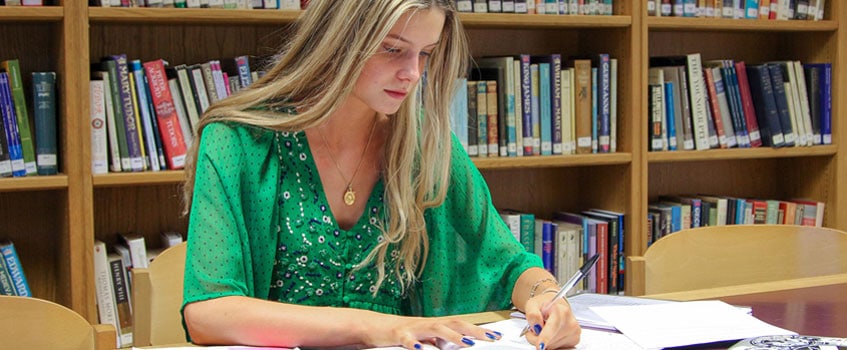 St Mary's is proud of being an academic community. The girls work hard and cheerfully, supported by superb teaching and an excellent pastoral system. They take pride in the improvements they make, they enjoy intellectual challenges, and they are willing to take risks along the way. All of this enables our girls to achieve outstanding results in public examinations, and to go on to a range of top universities both at home and abroad.
As boarders, the girls are able to help each other, forming revision groups around the school in the evenings and on weekends, and benefiting from the availability of staff outside ordinary classroom hours. They also enjoy a generous programme of outside speakers to broaden their intellectual and moral engagement with the world.
We understand that each girl's academic journey is a personal one, which is why we allow girls to choose the subjects that suit them, rather than confining them to a rigid block system. Being a single-sex school allows our girls to thrive on their own terms, and to learn the value of their own intellectual industry, which they then take with them into the world beyond school.